Maruto Kondo Law Office was founded in 1996 in Ginza, Tokyo by attorney Maruto Kondo.
With nearly 30 years of experience, we are committed to providing our clients with prompt, accurate, and timely responses to their needs in an ever-changing world.
We promise to respond not only promptly but also accurately in order to meet the needs of our clients in an ever-changing world.
Our team of attorneys, each with specialized knowledge and experience, will work together to address issues and cases.
We will spare no effort to find the best solution for our clients in cooperation with outside experts, and we will handle everything with sincerity.
Domestic corporate and commercial transactions
Domestic civil affairs
Cross Border Practice
Corporate and commercial transactions (preparation, review, and negotiation of contracts)
M&A, Corporate reorganization
General meeting of shareholders (instruction for proceeding of meeting, preparation of minutes)
Litigation, dispute settlement
Litigation concerning corporate transactions, non-contentious case
Civil provisional remedies (provisional disposition, provisional seizure)
Compulsory execution (real estate, claim, movables)
Insolvency proceedings (bankruptcy, civil rehabilitation, special liquidation)
Support of venture companies (company establishment, consultation)
Compliance, whistle-blowing system
Intellectual property right (trademark, copyright, design right, patent, litigation concerning unfair competition prevention act, negotiation, consultation)
Anti-Monopoly Act
Real estate, construction
Labor (dismissal, conversion of work-position, work regulations)
Inheritance, division of estate (negotiation, conciliation)
Will (preparation, execution, probate)
Guardianship of adult
Traffic accident
Litigation concerning confirmation of boundary
Litigation concerning construction, dispute related to lease (negotiation, conciliation, litigation)
Individual bankruptcy, rehabilitation for individuals
Divorce (negotiation, conciliation, litigation)
China (establishment of joint venture, dissolution, execution of contract, permits and licenses)
Expansion into and withdrawal from Asian countries
Negotiation for execution of contracts, preparation of and amendment to contracts
Foreign exchange (direct or indirect investment overseas, domestic direct or indirect investment)
Litigation (alliance with lawyers overseas, recognition and enforcement of foreign judgment)
2023.01.23

We have revamped our website.
Location
所在地
MARUHITO KONDO LAW OFFICE
7th Floor, 21 Chuo Building, 1-8-21, Ginza, Chuo-ku, Tokyo 104-0061 Japan
TEL: (81+3) 3567-6261
FAX: (81+3) 3567-6262
Access

3 minutes walk from Exit 9 of Ginza-itchome Station (Yurakucho Line)
6 minutes walk from Exit A13 of Ginza Station (Ginza Line)
7 minutes walk from Exit C8 of Ginza Station (Marunouchi Line)
3 minutes walk from Exit 2 of Kyobashi Station (Ginza Line)
8 minutes walk from Kyobashi Exit of Yurakucho Station (JR Line)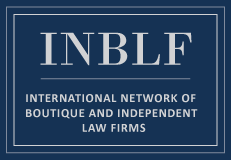 Our Firm is a member of the INBLF (International Network of Boutique and Independent Law Firms).